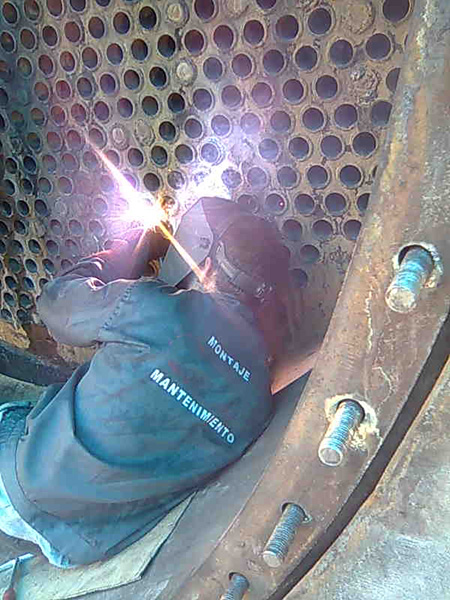 INDUSTRIAS MECÁNICAS ASCA S.L. has a maintenance service which complements the design, manufacturing and installation actions.
Great companies have deposited their confidence in Industrias Mecanicas Asca for many of their projects. Companies like Endesa, Cosentino, Michelin… Have found in us seriousness and professionalism accompanied by the quality of our services.
INDUSTRIAS MECÁNICAS ASCA S.L. can perform maintenance on any industry or company, in structures, machines and installations.
We are agree with our customer in that a suitable maintenance improve the production as well as it provides security of a good production. For that reason our customers put their trust in us.