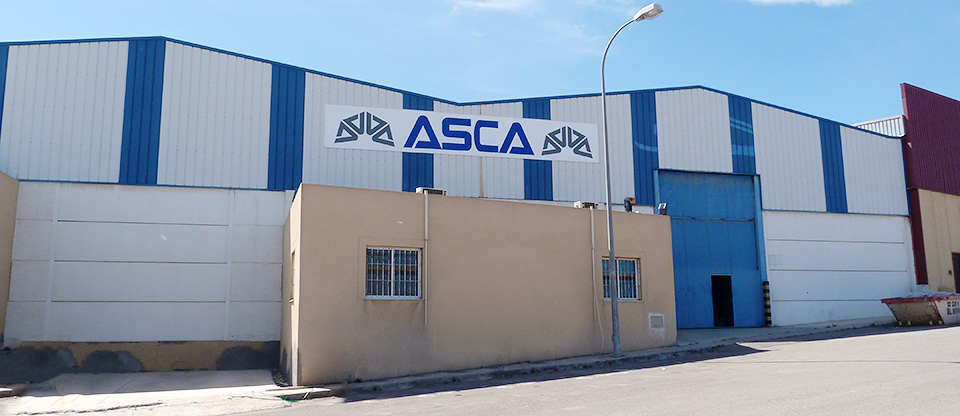 INDUSTRIAS MECÁNICAS ASCA S.L. is a company from Almeria that has over 20 years experience in the industrial sector, providing services to companies as large consolidation; Cosentino, Holcim, MICHELIN, ENDESA, Aqualia, FFCC…
ASCA has a staff of over 30 well qualified professionals which compose: Engineers, Machinists, Milling, fitters, boilermakers, welders, electricians …
We work all types of materials: soft iron, steel, stainless steel, cast iron, anti-wear, cutting steel, bronze, aluminum, copper, galvanized steel refractory, etc.
Manufacture moving walkways. Motorized metal ramps.
Manufacture of Yatch cranes 2 Tonnes to 12Tonnes.
Manufacture of Machines.
Surface treatments.
Manufacturing and Assembly.
Conformity of any installation according to health and safety law according to RD 1215.
Manufacture of stairs, railings, platforms, safety protections.
Manufacture of spare parts.
Reparations of electric engines.
Repair or any type of pump.
Repair of Pendular reducer
Welding
Turning works.
Turning work or in large pieces up to 1,500 mm.
Turning work in very heavy pieces up to 8,000 kg.
Milling work and machined to 2.00 meters long and 1.50 meters high.
Boring holes and machining keyways.
Folding pieces 3 m long and 15 mm thick.
Bending sheets of any diameter and 2 meters long. Flame cutting up to 200 mmthick.