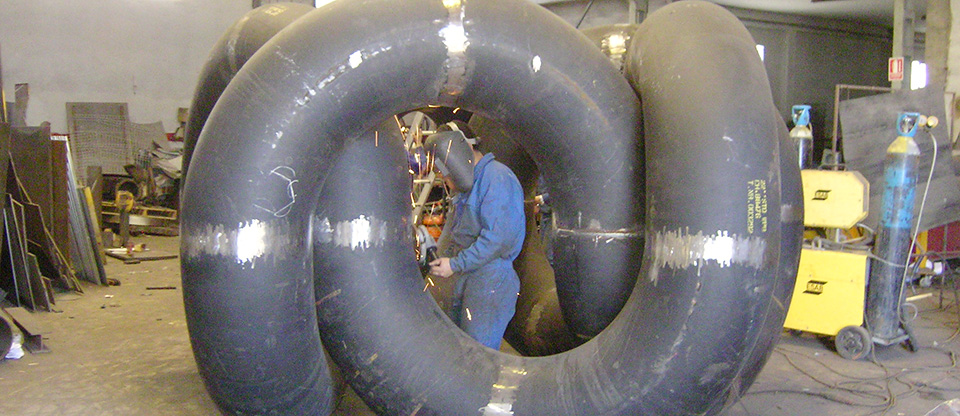 Boiler is one of the remarkable services at Asca along with Welding. Technical department and workshop head make their work with a great quality.
This works may be varied as:
Metallic structures, conveyor belts, cranes, gateways, hoppers, deposits, bedplates, stairs, banisters, lifts…
Manufacturing of pipes of: steel , stainless steel, galvanized steel, PVc,  copper for water, oil, gas-oil and compressed air.
Surface treatment with sandblasting and painting.
Pieces folded up to 3 metres length and 15mm thick.
Asca is distinguished by having the only lathe in Almería for the machining of pieces up to 1500mm diameter.